July 31, 2019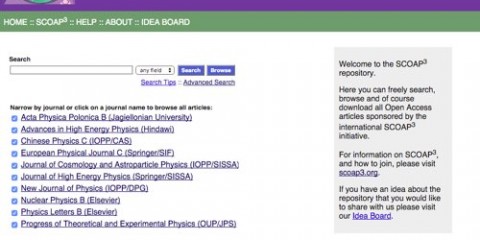 SCOAP3 Repository upgrade
As already announced to all SCOAP3 partners earlier, the SCOAP3 Repository will be migrated to a new version. The upgrade will provide substantially improved search functionality for all users as well as additional tools and servi ..
December 13, 2018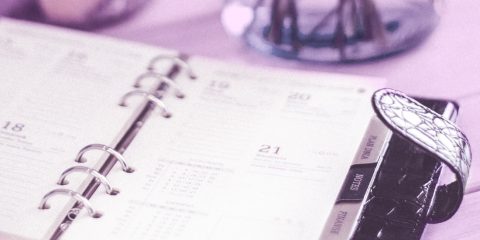 SCOAP3 plans to hold its next SCOAP3 Forum in the first quarter 2019
The Open Access landscape is more dynamic than ever before. International initiatives such as OA2020 or the recently announced Plan S create opportunities to explore new models, confirm existing ideas and challenge others. Many of ..
April 12, 2018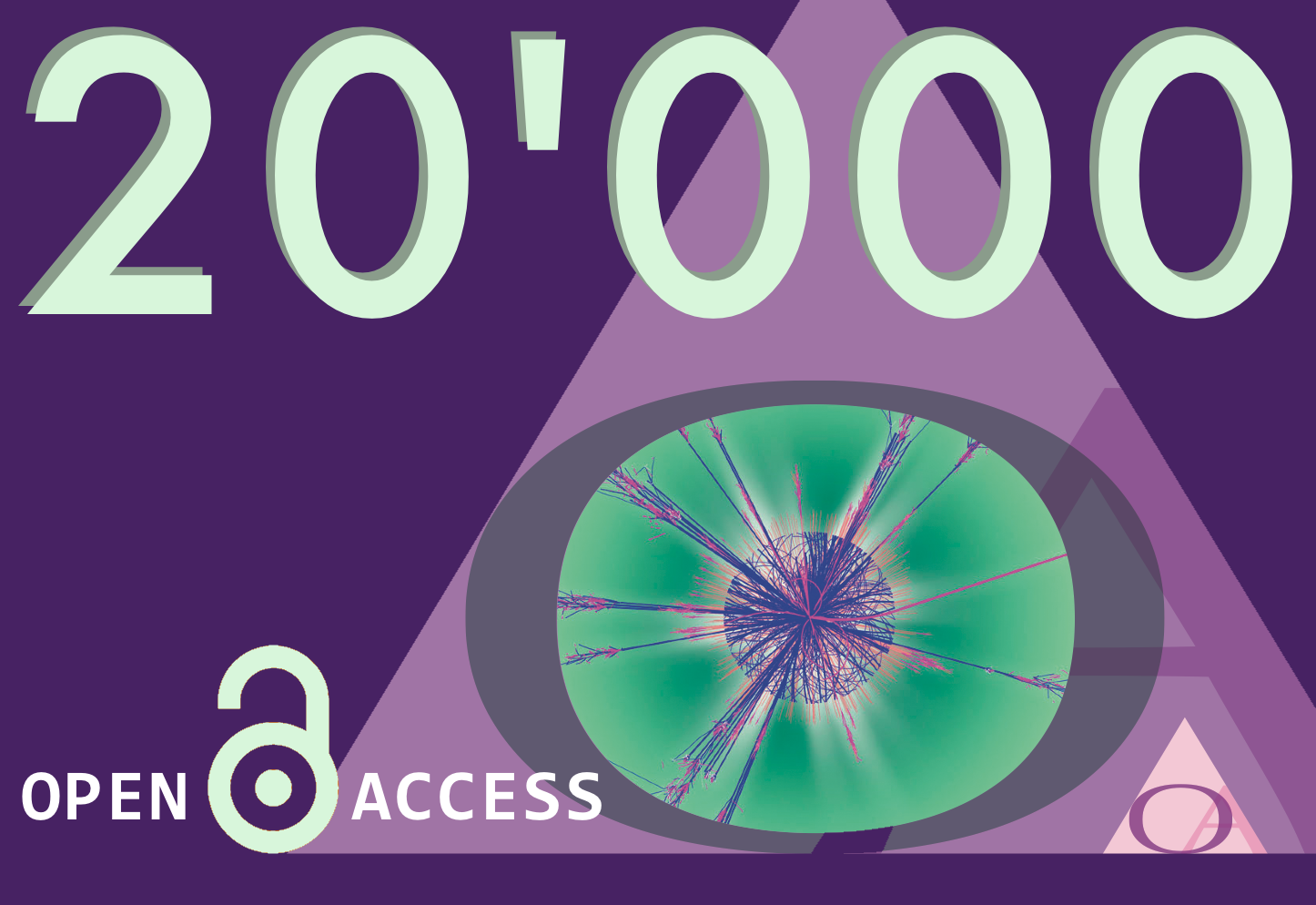 SCOAP3 celebrates the publication of its 20,000th Open Access article
Today we have 20.000 reasons to celebrate: since its start in 2014, SCOAP3 has supported the Open Access publication of 20,000 articles. All articles are released under a CC-BY license and are openly accessible on publishers' webs ..